Cornwall Contemporary Poetry Festival 2018
Posted 26 September 2018
Exciting news: the third Cornwall Contemporary Poetry Festival will be taking place in Falmouth
from Thursday 22 to Sunday 25 November 2018. The theme for this year's festival is 'Shorelines'. It
will feature readings, discussions and workshops with some of the most exciting poets writing today,
from the UK and further afield, including:
Cornwall Contemporary Poetry Festival
Will be held in Falmouth, from Thursday 22
to Sunday 25 November 2018
Penelope Shuttle has made her home in Cornwall
since 1970 and the county's mercurial weather and
rich history are continuing sources of inspiration.











Inua Elams
Anne-Marie Fyfe
Alyson Hallett
Isaiah Hull
Gerður Kristný
Sean O'Brien
Sandeep Parmar
Penelope Shuttle
As part of this year's festival, the group is inviting people to
write short poems about places that have a special meaning
for them in Falmouth – it could be a beach, a street, a
building, a street, a shop or anything else. Falmouth Poetry
Group's president, Penelope Shuttle, one of the UK's most
celebrated poets, will judge the competition. The winner will
be given free tickets to all festival events in Falmouth and
also invited to read their poem at a special award evening on
November 24, when the winner of the prestigious Cornwall
Contemporary Poetry Prize will also be announced. For more
information, please click here.
Poet and critic John Greening wrote of our last festival:
"If organisers of festivals are looking for a benchmark, then
look no further than Cornwall Contemporary Poetry Festival,
whose organisation and presentation are second to none."
The Cornwall Contemporary Poetry Festival is an initiative
of Falmouth Poetry Group with the support of Falmouth
University, Arts Council England , and The Tanner Trust.
Falmouth Poetry Group was founded in 1972 by the
internationally acclaimed poet Peter Redgrove, and is one of
the oldest poetry groups in the country. It organises regular
readings and workshops by published poets, and meets each
month to read and critique members' poems.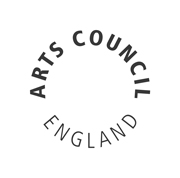 Will You Walk a Little Faster? review by The Manhattan Review
Posted by The Manhattan Review, 16 June 2018
"It's easy to overlook how effortlessly Shuttle establishes her distinctive voice, which she has learned
to balance on a razor's edge, so that single syllables like "strange" and "skimped" and "dipped" can
resonate. Sometimes she uses assonance, as she does here, or rhyme, to link ideas, but her acoustic
effects never draw attention to themselves. Yet the sound of the lines is of prime importance to her.
Her main organizing unit, she has said, could not be simpler: "For me it is the way the poem breathes
that gives it form." - Frank Beck




Will You Walk a Little Faster? review by The Times Literary Supplement
Posted by The Times Literary Supplement, 14 July 2018
In Will you Walk a Little Faster? Penelope Shuttle is a flâneuse, strolling the streets of London,
Bristol and Oxford, as alert to city rhythms as she is to their skylines. Her title poem, with its nod to
Lewis Carroll, sees "the brainbox city / huffing and puffing in my ear", and transforms the traditionally
male city stroller of poets such as Charles Baudelaire and Frank O'Hara into a darting woman: "Like
Fair Rosamund / I quickstep down Rose Place", "like swift Alice / I skip across St Aldate's". The speaker,
however, is "not hurrying off" to visit museums or churches; rather, she is "heading straight for the
heart" of the city.
Placed early on in the collection, the poem paves the way for Shuttle's other explorations of urban life.
In "Walking the Walbrook", the lines of the poem step out like footsteps, and Shuttle plays with this
idea by… - Poetry in brief by Suzannah V. Evans


Will You Walk a Little Faster? review by The Poetry Society
Posted by The Poetry Society, 30 March 2018
"My life, I can't fool you, / you know me too well" begins the speaker in the opening poem of Penelope
Shuttle's latest collection, a book that takes its title from the entreaty at the heart of contemporary life.
And if the world around us seems always to be saying "hurry up", then this book exhorts its readers to
slow down from time to time as well. So we have poems like 'My Life', quoted above, in which the
speaker is in conversation with their own life which has become a person with a deep insight into
the speaker's personality - The Poetry Society




For me, it begins with a grandfather consciousness of Russia
and a difficulty of surnames,
smiles in a local kitchen from my alien gold neighbours
and the gladness of their horses
For me, it begins in the dark regions
of vodka and childhood
where the staircase birds share the flight of the child
and a windowsill mother counts
a thousand years
on her exact tongue of black-blood grief
Or it begins, for me, with a master-sleep
with the dog who understands the breast that wears black,
and the hour when a strange
but better than usual guest
comes to call
For me it begins when I step aside
from my own concerns and the dead look at me,
quiet as thimbles,
they look at me from the hushing handheld sky,
its subdued palaces,
the doors all blue and in the wrong places
For me, it begins there
Penelope Shuttle
'Gardens where there's no need for a garden' by Penelope Shuttle
This poem was published in the Winter 2017 Issue of The Poetry Review, Vol 107, No.4


'Behind the poem' article on 'Gardens where there's no need for a garden'
Posted by The Poetry Society, 13 January 2018
Penelope Shuttle: language as a gleaming shield
I like words and images. A poem often starts when I put myself in the place of language, and wait.
I do this without strategic thinking.
Here, the title of my poem arrived first, from the place of language, presenting me with possibilities
that led to the initial draft of the piece. The refrain of "beginning" is a trajectory of feeling my way into
the implications of the title. Those implications turned out to focus on death and loss. June is a difficult
month for me because my husband Peter Redgrove died in June 2003. That sense of grief was an
underlying factor where a death atmosphere began to impinge – first like this, then like that, and that,
and that. The mystery of the Russian past. Alien sensations of pain, of joy. The photograph of the mother
on the windowsill. The dog with his greater-than-our-human senses. (And the dog is a real dog, not a
psycho-pomp.) The "strange / but better than usual guest" who brings news of death. These colours,
these gestures, these presences.
The poem is also 'about' not needing to understand or strip down every image that rises from our
unconscious mind into consciousness via language, but of offering those images our closest attention,
a fidelity of the spirit, letting the poem speak and make its way through the many layers of resistance
and laziness that make up the everyday mind – well, mine, anyhow.
Perhaps a poem is a spell spelt out to test how much reality we can bear. Not much, as we know.
Language offers itself as a gleaming shield against the overwhelms and the anguish. Death and loss are
hard to bear. Our dead look at us when we're not expecting that look, we're never prepared, and that
look feels like a disconnect and a connection. All these things are bewildering and not simple. The
poem recounts them to the poet in us and through its alchemical mingling of truth and lie, mystery
and illumination, makes our anguish into a story, a song. Among the mad noise of the world, it offers
its still small voice, as some kind of compensation for things too awful for anyone to think about for
too long. And in this poem maybe thinking is a false friend, compared to feeling, intuition, and falling
awake in language. - Penelope Shuttle


Will You Walk a Little Faster? review by The Observer
Posted by The Observer, 15 August 2017
"Penelope Shuttle need not walk any faster – as this, her 14th collection, demonstrates. It is the gentle
pace that captivates in her poems. And what a phenomenal poet she is (she has recently celebrated her
70th birthday). She has an unbossy, contemplative, unmistakable voice. She leads you quietly and helps
you see things – London especially – afresh. There is nothing stale about the way she writes, although
she is thinking about what it means to be older. She reflects on the city, its present moment and history
– its bones. The past is there, almost palpable, and the dead, too – only just beyond touch and sight. She
salutes London while resisting its metropolitan speed. Once part of a celebrated working duo with her
late husband, the poet Peter Redgrove, his absence is strong enough to be a presence here. This is a
volume that combines sorrow with an oddball wryness – an unusual mix. Shuttle implausibly casts
herself as a relic, and in a comically sympathetic poem set in Waitrose, Balham, measures her time
against the nonstop pace of the supermarket." - Kate Kellaway





Will You Walk a Little Faster? review by The Manchester Review
Posted by The Manchester Review, 15 August 2017
"The eponymous title poem of Penelope Shuttle's latest collection, Will you walk a little faster?, Keen
'Alice' fans will know, is a line from 'The Mock Turtle Song' in Lewis Carroll's, Alice in Wonderland.
The minimalist simplicity of Shuttle's form here, is not a homage to 'The Mock Turtle', which is mostly
rhyming couplets, but shares a style of a slightly bewildered and bewildering, child-like, nonsensical
voice, 'looking' askance at the world. Shuttle equates her mature poet's view (this collection is published
to celebrate her 70th birthday) with the small girl's vision, as the poet, also through peripatetic wandering,
walks the cityscapes of London and Bristol, and considers what lies beneath through the 'rabbit-holes'
of her own vision." - Ken Evans




Will You Walk a Little Faster? review by London Grip Poetry
Posted by London Grip Poetry, 15 June 2017
"This is a richly various volume, one which will delight her many admirers, and deserves to make new
converts of those previously unfamiliar with the world (or worlds) that Penelope Shuttle opens up to
us. She has elsewhere spoken of the well-kept secret that poetry can be fun, and her poems do indeed
convey a sense of fun, broaching as they do serious themes without relinquishing a lively gift of wild
and often sardonic humour." - Roger Caldwell